CELEBRATING 20 YEARS OF CRANE!
The Collaborative Resource Allocation for Nebraska (CRANE) program is a strategic allocation process between NIFA and other collaborating resource providers to accomplish difficult projects. CRANE promotes collaborative partnerships between housing experts and developers that lead to creative financing options, effective partnerships and eventual ground-breakings of innovative projects.
Today we are showcasing Skyline Apartments, located in Norfolk, Nebraska!
Skyline Apartments
Completed in March of 2019. Skyline is a rehabilitation of a 92-unit apartment complex that serves low income special needs and elderly tenants! The renovation took around 2 years to complete and the building contains studio, 1, and 2 bedroom layouts.

Project Financing
The Skyline project was completed by Wishrock Development. It utilizes a mix of Low Income Housing Tax Credits, Tax Increment Financing, HOME Funds, National Housing Trust Funds, Federal Home Loan Bank funds and conventional financing. 91 out of the 92 units have Project Based vouchers, which is a great support for the tenants and contributed to the success of this project!
Awesome Amenities
Skyline offers premier amenities such as; a community room, hobby room, and inviting patio area. All utilities are included in a community maintenance-free lifestyle!
Supportive Services
This property has on-site Rent Wise Education, monthly onsite tenant activities and free Adult Education Classes at Northeast Community College.
*Virtual Tour of Skyline Apartment
Seldin Company is thrilled to be part of this exciting community transformation, and to help provide high quality, affordable housing to the Norfolk community... It has been very exciting to watch this project progress over the past couple years.

- Jay Wagner, Regional Portfolio Manager with the Seldin Company
This complex is managed by Seldin Company. Explore more about Skyline Apartments and see available spaces for rent: https://www.seldin.com/skyline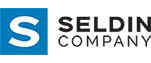 "NIFA's Collaborative Resource Allocation for Nebraska (CRANE) program was essential for completing the renovation project.... Skyline is the poster child for that program. It was never going to score enough to get funding. With the CRANE program, it was the perfect fit." -Tyson O'Connell, Wishrock Group